The Texas Society of Architects announced its 2018 Honor Award recipients in August. This program recognizes exceptional members, firms, individuals, and organizations for outstanding achievements in support of the profession of architecture, the built environment, and quality of life in Texas. The honorees will be recognized at various events during TxA's 79th Annual Conference and Design Expo, happening on November 8–10 in Fort Worth.
Medal for Lifetime Achievement in Honor of Llewellyn W. Pitts, FAIA
Philip C. Henderson, FAIA, Dallas
A visionary architect and urban planner, outstanding civic leader, author and professor, Philip Henderson has been improving Texas spaces for over 50 years. He was a partner at the firm of Pratt, Box & Henderson, whose design legacy was recently recognized with a major symposium by Docomomo North Texas, and later a sole practitioner focused on institutional and commercial architecture, mixed-use, and master planning. Henderson also co-founded, and for decades led, the Oak Lawn Forum and the Friends of the Katy Trail, which served as a model for recent public-partnerships that have transformed the city of Dallas.
Architecture Firm Award
Dick Clark + Associates, Austin
Dick Clark + Associates has shaped the Austin community for nearly 40 years. Founded by the late Dick Clark, FAIA, DC+A started out in residential design, branching into commercial projects in the 1990s. The firm's fingerprint is seen throughout Austin, especially downtown, where they have completed more than 70 projects and pioneered the way in making the core of the city a vibrant place to explore, relax, and live. DC+A's award-winning restaurant designs have defined the comfortable ambiance for which Austin is known, and their modern residences seamlessly blend elegant design with the Hill Country landscape and spirit.
Award for Community Service in Honor of James D. Pfluger FAIA
James R. Nader, FAIA, Principal Architect, Urban Bobcat Architects and Founder, Texas Sacred Places Project, Fort Worth
Award for Outstanding Educational Contributions in Honor of Edward J. Romieniec FAIA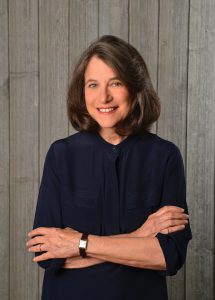 Nonya Grenader, FAIA, Professor in Practice, Rice University School of Architecture and Principal, Nonya Grenader Architects, Houston
Award for Young Professional Achievement in Honor of William W. Caudill FAIA
Connie G. Rivera, AIA, Project Manager, WKMC Architects, Corpus Christi
Associate Member of the Year
Victoria Scott Carpenter, AIA, Austin, Project Architect, Black + Vernooy Architecture and Urban Design
Mentorship Award
Johnny W. Cotten, AIA, Corpus Christi
Women in Architecture Houston
Award for Excellence in the Promotion of Architecture through the Media in Honor of John G. Flowers Hon. AIA
PechaKucha San Antonio
Artisan Award
Brent Hull, Fort Worth
Hatch Workshop, Austin
Citation of Honor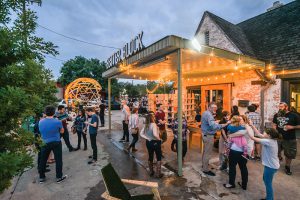 Better Block Foundation, Dallas
Friends of Tandy Hills Natural Area, Fort Worth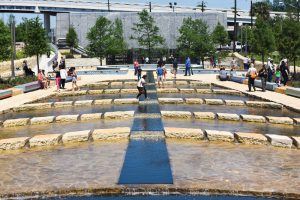 San Pedro Creek Culture Park, San Antonio
Kimbell Art Foundation, Fort Worth
Honorary Membership
Canan Yetmen, Austin