This roundup of the latest hardware products includes handles, knobs, levers, and access control systems.
Blumcraft PA-300 Panic Device
C.R. Laurence
The Blumcraft PA-300 Panic Device is a new type of emergency exit system for glass doors as thin as 1-in. It features an ultra-narrow crash bar that easily and securely attaches to a vertical door handle, simplifying alignment and allowing for one-person installation. The unique two-piece system lets architects specify a tubular-style panic device with back-to-back ladder pull aesthetics. The device is ideal for projects that require high-performance thermal doors with all-glass visuals.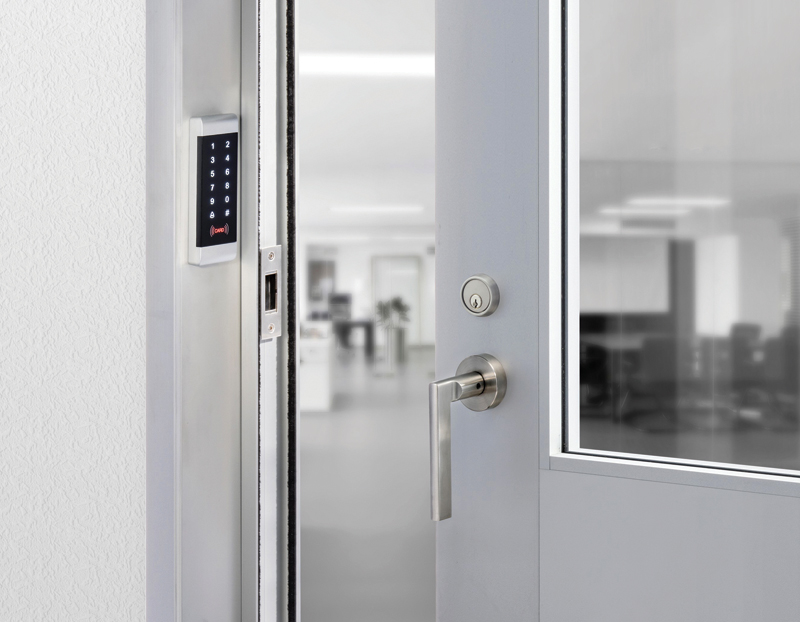 PD97
INOX
INOX sliding door locks provide locking and passage functions for sliding doors while allowing emergency egress for improved safety and security. The new PD97 is the industry's first motor-driven, electromechanical mortise lock for sliding doors with a built-in emergency egress function. Featuring an advanced Zephyr motor, PD97 locking and unlocking can be matched with most existing entrance keypads, card swipe, and fingerprint machines for easy yet secure access without keys.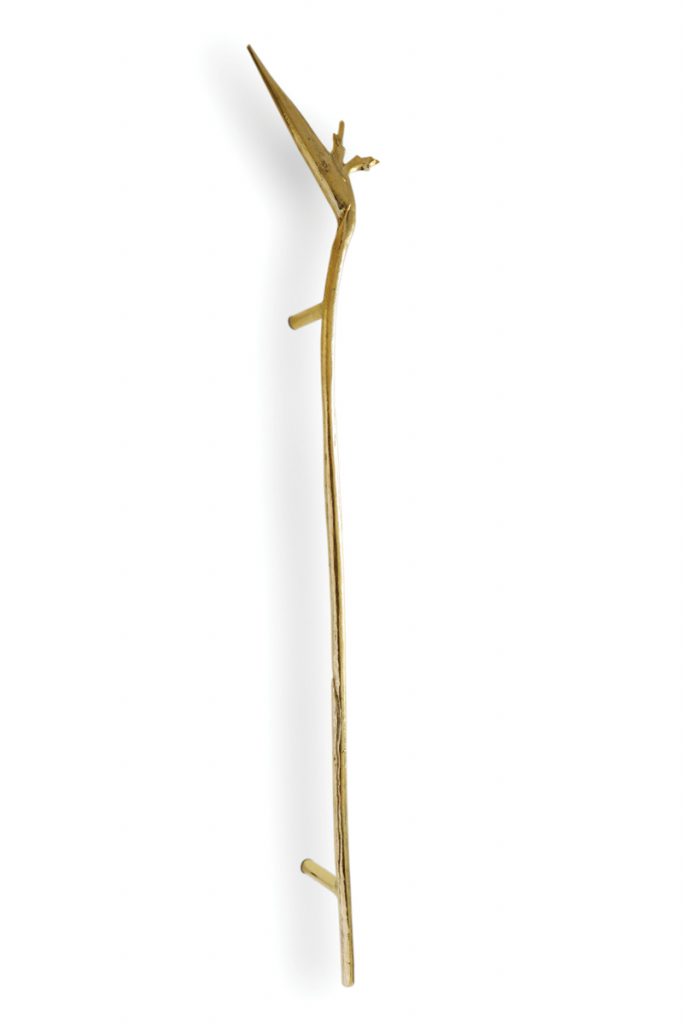 Strelitzia Door Pull
PullCast Jewelry Hardware
The Strelitizia door pull was inspired by the flamboyant bird of paradise flower that represents faithfulness, love, and thoughtfulness. Measuring approximately 21-in. high by 6-in. wide (across the top) by 4-in. deep, the large polished brass handle makes an elegant statement piece. The door pull is also available in aged and brushed brass.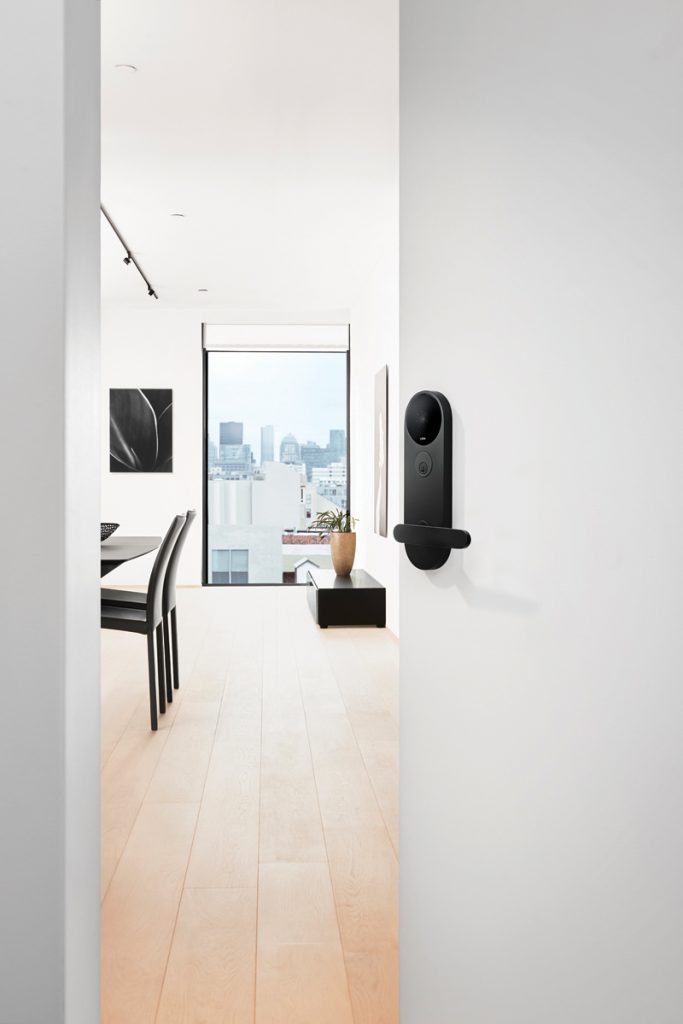 Latch
Latch
With the Latch smart access system, residents can use a smartphone, keycard, or code to unlock their door. For property managers, a single web-based platform makes it easy to let the right people in, handle lockouts, and oversee staff from off site. From apartment doors to garage gates, the R, M, and C Series cover a variety of access needs. The Latch intercom features a fiber composite shell, impact-resistant glass, and tactile buttons to accommodate visitors in all weather conditions.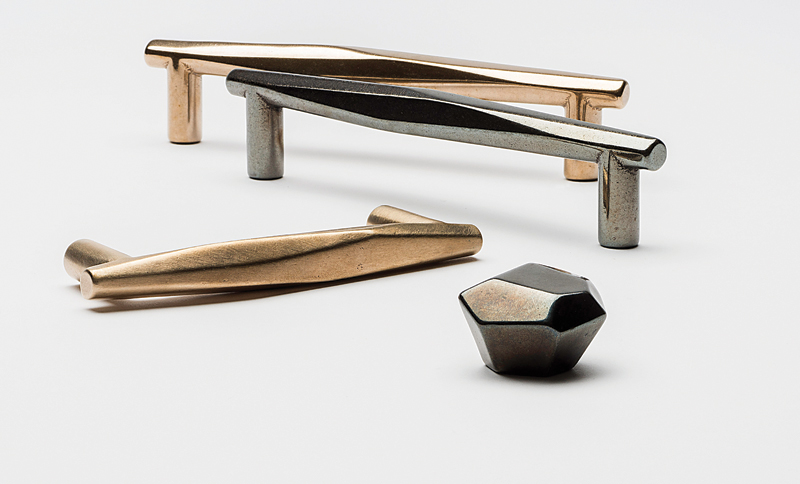 Roger Thomas Hardware Collection
Rocky Mountain Hardware
Roger Thomas of Wynn Design and Development has collaborated with Rocky Mountain Hardware on three new door and cabinetry collections: Barre, Zeppelin, and Chiseled. The Barre cabinet pulls, knob, and door lever were influenced by the look of ballet barre and vintage bar rails, while Zeppelins draw their form from the melon-shaped legs that adorned 1920s furniture. Chiseled is a textured lever of hand-carved tree branch motifs often used in 18th-century French decorative arts.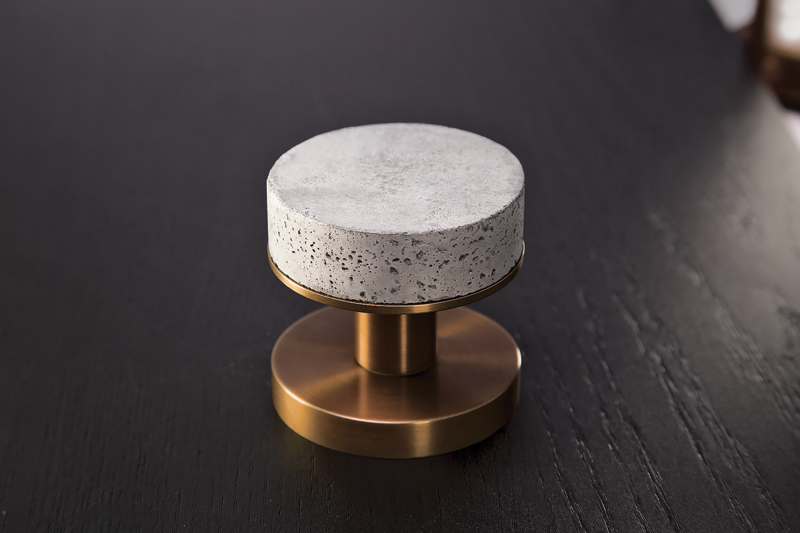 Bullet+Stone Hardware
Designer Doorware
The Bullet+Stone hardware collection of handles and knobs is handcrafted with metal and an artisanal concrete mixture specially formulated for durability, texture, and sustainability. Each concrete form is backed with solid brass fittings in a handful of finishes. The collection includes: the Concrete Club lever handle; the Concrete Quad lever handle featuring straight, squared edges; and the Concrete Niki, a perfectly round knob. The hardware's concealed fixing is suitable for all door thicknesses.