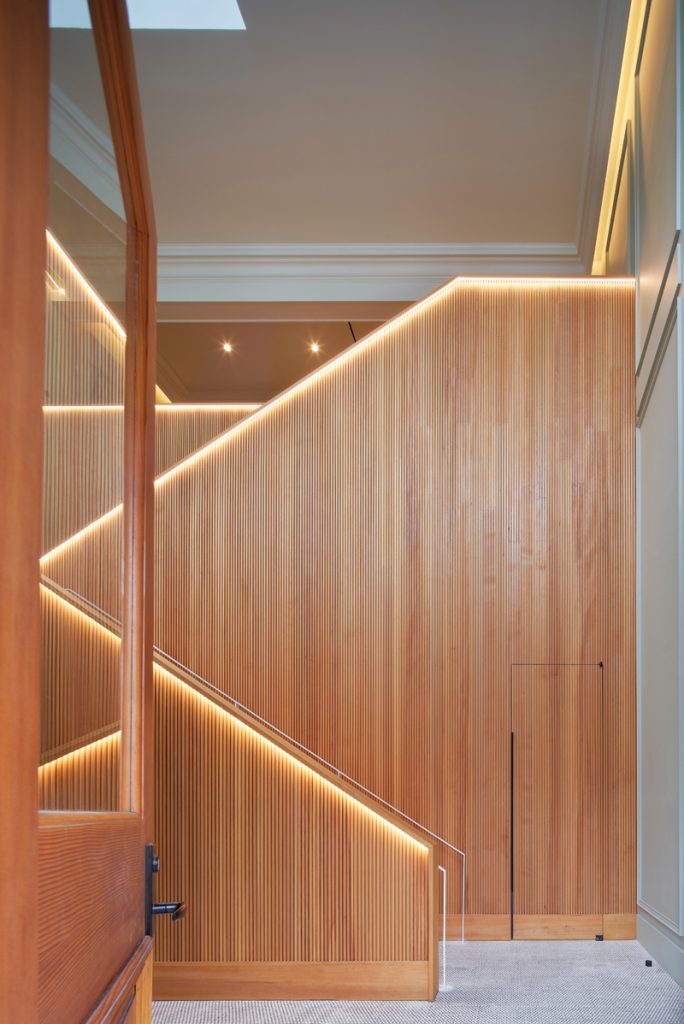 The Koppel Building at 318 Congress Avenue in downtown Austin is a registered historic landmark built in 1888 by Prussian immigrant William Radam. Radam was a seed merchant and florist who, inspired by Louis Pasteur and his own chronic ailments, invented a snake oil nostrum called the "Microbe Killer." It proved nationally popular and earned Radam enough of a fortune to purchase a mansion in New York City, though not enough to keep him in good health. He died in his posh Manhattan accommodations in 1902. The building Radam left behind in Austin, however, went on to have a storied history as a hotel, a brothel, and a retail space playing host to a revolving cast of shops. Today, the ground floor of the brick-and-timber structure is home to a JoS. A. Bank shop, while the second floor is leasable office space.
It was to attract tenants upstairs that the building's second-most-recent owner — Craig Holmes of Hospital Housekeeping Systems — hired Scott Magic, AIA, of MAGIC Architecture to renovate the commercial space's 4th Street entrance. "The purpose was to give a vision for what you could do with the space," Magic says, "to make a fun experience — an iconic lobby that people would notice from the sidewalk."
Magic cut a hole in the second floor and opened up an old skylight, creating a generous double-height, daylit space that is far loftier than it is deep. Confronting the visitor upon entrance is a millwork stair made from Hemlock "comb" tongue-and-groove siding, which was installed with care by LoneStar Decking & Cladding. LED strips integrated into the balustrades, as well as a white-painted steel handrail, accentuate the stair's cutbacks, giving it a strong graphic presence that telegraphs through the casement windows to the sidewalk. The warmth of the wood is contrasted with dusty green wall panels adorned with molding that references the building's 19th-century provenance and lends the space a sense of scale. The elevator is concealed behind a discreet door in the millwork wall that encourages the use of the stair and maintains the purity of the entry's minimal material palette.