The American Institute of Architects has elevated 152 architects to its prestigious College of Fellows this year. This honor is awarded to members who have made significant contributions to the architecture profession. Ten Texas architects are among the new class, which will be inducted at a ceremony on June 22 at the AIA Conference on Architecture 2018 in New York City.
Congratulations to the following TxA members elevated to Fellowship in 2018.
Dror Baldinger, FAIA
Dror Baldinger's photography reveals the underlying order, beauty, and poetry of architecture. His images augment the impact of his clients' projects, further their reputations, and enhance public perception and appreciation of architecture. An architectural education and a decades-long career as design director at a leading San Antonio firm, are focused through Baldinger's camera lens, and inform his photographic interpretations of architectural art forms. His images facilitate engagement with the aesthetics of architecture, advance appreciation of its highest values, and reacquaint us with architecture's status as high art.
Wendy Dunham Tita, FAIA
As an architect of interior spaces, Page Principal Wendy Dunnam Tita champions the conversation between design, craft, and people to enrich the human experience of architecture and its making. As an advocate for the profession, in 2015 she revived the long-dormant AIA Austin Women in Architecture committee and chaired an exhibit and lecture series that received coverage in statewide media. She has secured more than $23,000 for the emerging leadership program she founded, including grants from AIA National, the Austin Foundation for Architecture, and the AIA College of Fellows.
Viviana Frank-Franco, FAIA
Viviana Frank-Franco has transformed her South Texas community through persuasive civic engagement that empowers citizens to become city makers. A native of the borderlands, she is the child of immigrants from Mexico City. She established Laredo's first woman-owned architectural and urban design firm and has for decades been a singular force for change and progress. Her successes are rooted in her belief that the culture and unique history of Laredo deserve preservation and investment, that its downtown and surrounding neighborhoods are vibrant assets, and that smart, policy-driven economic development tools are essential to prosperity.
Donald F. Gatzke, FAIA
Donald Gatzke has elevated architectural education by emphatically connecting architecture schools to the public and to the profession, and by helping to provide opportunities for students of diverse backgrounds. Gatzke has transformed architectural education at two acclaimed schools of architecture, Tulane and The University of Texas at Arlington, and has provided an example for many others, by using his position as dean to create programs that have reached out to the profession and to the general public.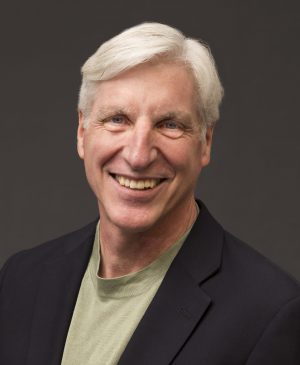 Brian George, FAIA
Brian George created a global data center design practice at Corgan, demonstrating the specialized proficiency required to elevate an architect's role and fundamentally transforming industry expectations regarding architectural design leadership. His leadership has created a specialty practice of 90 professionals dedicated to data center design. His in-depth knowledge of critical electrical and mechanical systems allows him to bring extraordinary value to the planning and execution of critical facilities projects nationwide and internationally.
David W. Robinson, FAIA
Throughout his career, Houston City Councilman David Robinson has blended architecture with public service to improve quality of life for his neighbors, constituents, and fellow professionals. As a civic club leader and later president of the city-wide neighborhood alliance, Robinson represented citizens' concerns about pedestrian-friendly streets, flooding and drainage, light rail and bus transit, bicycle safety, adequate green space, and the value of preserving historic structures and neighborhoods. He later led the city council in its almost unanimous adoption of Plan Houston.
Candid Rogers, FAIA
Candid Rogers creates finely detailed and thoughtfully crafted designs that are attuned to their environment, demonstrate inventive, small-scale interventions, and provide carefully refined, experiential spaces that engage the senses and enhance everyday life. Rogers is an adjunct faculty member at The University of Texas at San Antonio, where he developed the Barcelona Study Abroad Program. He has received two AIA National Small Projects awards and has completed pro-bono work for San Antonio's Lavaca Neighborhood Association, a community church in rural Kenya, and West Texas' Roscoe Wind Energy Council.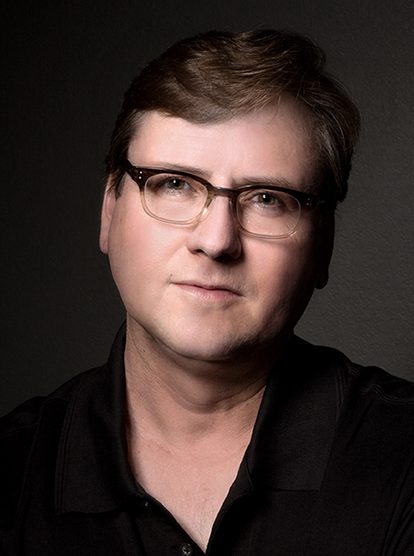 Charles Davis Smith, FAIA
Charles Davis Smith weaves architecture and photography into memorable images that celebrate the architectural experience. He artfully mines for images that speak to a building's spirit while presenting extraordinary design to the global community. Through his photography, his clients' projects have garnered more than 250 design awards and been featured in more than 70 regional and national publications. His images have been displayed at the Oakland Museum of California and other institutions, and internationally at the Black & White Spider Awards. He has also contributed to 20 books, including "Dallas Modern," published in 2014.
Dean Strombom, FAIA
Dean Strombom is a founding member of the Mindshift Consortium, which studies and addresses the chronic inefficiencies occurring in corporate real estate projects. His team's research, published in the book "The Commercial Real Estate Revolution," inspired the design and construction industry's adoption of integrated, efficient project delivery methods. Strombom is also a leader of multiple practice areas for Gensler, directing the planning and design of corporate campuses, commercial office buildings, workplace interiors, and mixed-use developments. His exploration of "human centered" workplace design has enhanced worker performance and business strategies worldwide.
Jim Susman, FAIA
Jim Susman brought a holistic view of architecture to Austin's nascent philanthropic culture to drive its maturation, establish stability, and seize opportunities to direct game changing projects that enhance lives and inspire the community. Throughout his career, he has been the go-to design professional for the city's nonprofit groups, many of which he has served pro-bono or at a discount as they approached a design project for the first time. Susman has 32 years of leadership and involvement with the Austin Children's Museum, now The Thinkery, and two decades with the Dell Jewish Community Center. He is a principal at STG Design.