Kitchens and baths are getting smarter and more adaptable with new options like voice-activated faucets and counter-integrated burners.
Avoir Toilet
Kohler
kohler.com
The Avoir one-piece tankless toilet does not require access to an electrical outlet — four AA batteries power it for a year. It is equipped with Kohler's patented Readylock system for easy installation and a corrugated base template for alignment, which helps with lifting and setting the toilet properly in a tight space. Avoir offers a high-efficiency 1.28 gallons per flush and comes with an optional remote signal-button actuator with a light that can be placed anywhere in the bathroom.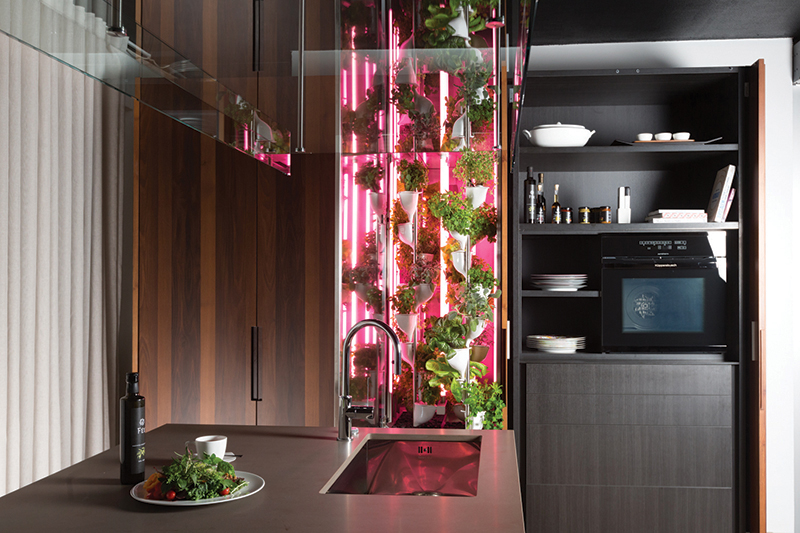 Natufia Kitchen Garden
Natufia
natufia.com
Designed by chefs for chefs, Natufia is a fully automated indoor garden system for professional and private kitchens. The vertical, stainless steel cabinet is the size of a wine fridge and can hold 32 to 64 ceramic pots for herbs, flowers, or vegetables, or 128 microgreen plates, depending on the grower's preference. It installs like a small dishwasher (water in, water out, electricity) and can be controlled remotely via an optional app. In the stand-alone installation, the water tank must be manually refilled each day.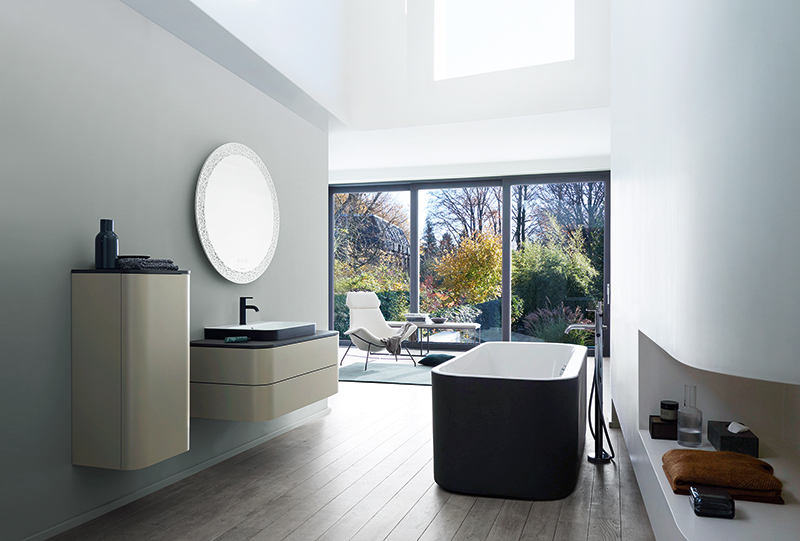 Happy D.2 Plus
Duravit
duravit.us
The Happy D.2 collection from Duravit and Sieger Design includes a full bathroom suite of clean-lined bathtubs, above-counter wash basins, stand-alone consoles, cabinets, and tech-forward, circular mirrors. The open oval shape of the collection pays homage to the original Happy D collection, also by Sieger Design. The collection is available in Duravit's striking, dark Anthracite Matte finish option with an anti-fingerprint coating for furniture and ceramics.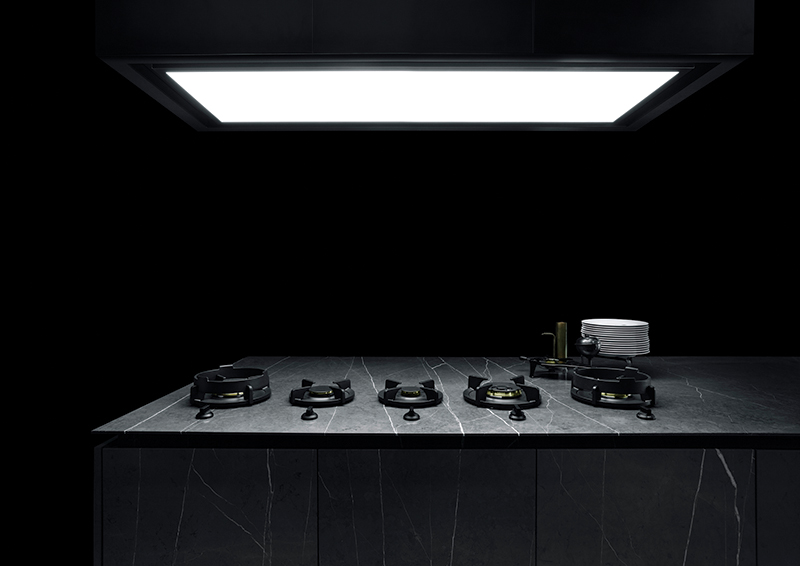 Integrated Burners
PITT Cooking Systems
pittcookingsystems.com
PITT Cooking Systems offers 23 different templates to allow for the company's burners to be integrated directly into the countertop rather than in the fixed grate designs of standard ranges and cooktops. With all the technical parts hidden below the countertop, burners can be placed further apart, while giving the space a more elegant look. The burners and knobs can easily and safely be combined with a variety of countertop surface materials, with the exception of wood. Manufactured in Holland, the burners have a five-year full warranty and U.S. patents that comply with ANSI Z21.1 and CAN/CSA-C22.2 standards.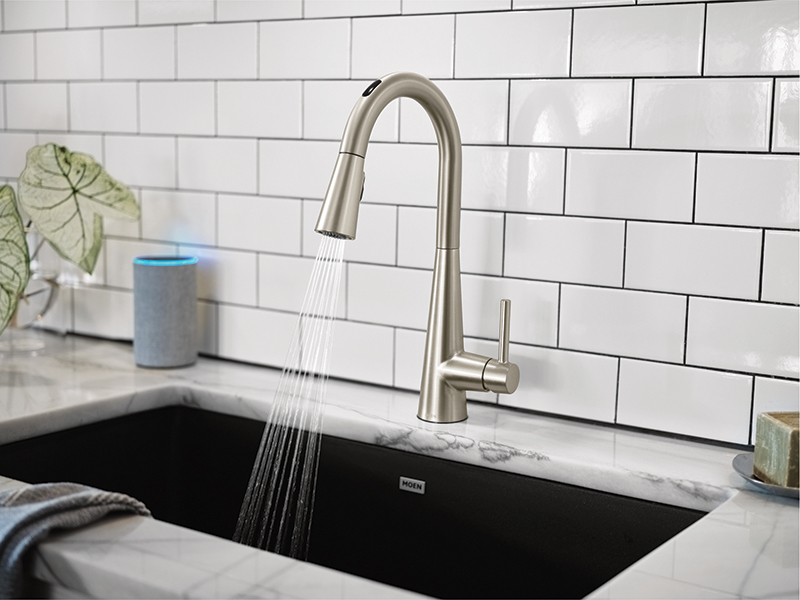 U by Moen Smart Faucet
Moen
moen.com
The U by Moen Smart Faucet features voice-activation technology that allows users to start and stop water flow, as well as perform specific tasks on command, through digital voice assistants like Amazon Alexa and Google Assistant. It is the only voice-activated faucet on the commercial market to offer voice and hands-free activation regardless of the faucet's manual handle position. A Wave Sensor positioned at the front of the faucet turns water on or off with a simple hand movement, and the handle on the side of the faucet offers manual operation to adjust flow and temperature.
Rainfinity
Hansgrohe
hansgrohe-usa.com
With a concave shape and integrated wall connection, Rainfinity is a new take on the typical rainfall-style showerhead. Available in Matte White, Chrome, and Brushed Nickel with a modern Graphite spray face, the collection includes showerheads, hand showers, and a RainSelect thermostat with four functions, among other accessories. All Rainfinity shower systems are available in 2.5 GPM and 1.75 GPM flow rates and feature three new spray modes — PowderRain, which covers the user's skin with micro-fine water droplets; Intense PowderRain, a concentrated jet that creates swift droplets; and RainFlow, which envelopes the neck and shoulders in a cascade of water.