The Texas Society of Architects is pleased to announce our 2019 Honor Award recipients. This program recognizes exceptional members, firms, individuals, and organizations for outstanding achievements in support of the profession of architecture, the built environment, and quality of life in Texas. Recipients will be spotlighted on the TxA blog and social media in the coming months. They will also be recognized at various events during our 80th Annual Conference and Design Expo, taking place on October 24–26 in Galveston. Join us in congratulating the honorees!
Medal for Lifetime Achievement in Honor of Llewellyn W. Pitts FAIA
Chris Carson, FAIA
San Antonio
Chris Carson, FAIA, served as principal and chairman of the board of Ford, Powell & Carson for more than 50 years. He joined O'Neil Ford & Associates in 1956 and was named partner 11 years later. Carson was instrumental in the development of Southwest Regional Architecture and is best known for his residential projects, including the seminal Steves Residence in San Antonio. Carson also designed the Cowboy Artists of America Museum in Kerrville, the Robert J. & Helen C. Kleberg South Texas Heritage Center at the Witte Museum in San Antonio, and the nationally acclaimed Cibolo Creek Ranch in West Texas.
Architecture Firm Award
GFF
Dallas
GFF is an award-winning, multi-disciplinary design firm based in Dallas, Fort Worth, and Austin with a 37-year history of creating memorable places through engagements for real estate development, corporate, and institutional clients. The firm is nationally recognized for its trademark design excellence, for having built a civic-minded practice whose spirit of service to the profession and the community spans two generations of leadership, and for innovation in sustainability. Projects include Old Parkland Campus in Dallas, the Texas A&M University-Central Texas MasterPlan, and Camp John Marc in Bosque County. GFF was also the LEED consultant on the Perot Museum of Nature and Science.
O'Neil Ford Medal for Design Achievement
Gary Cunningham, FAIA
Dallas
Founder and president of Cunningham Architects, Gary Cunningham, FAIA, is a visionary Texas architect whose work has evolved and developed within the context of his hometown of Dallas and throughout the state. While unmistakably modern, his designs are also regional and contextual. Cunningham has created a significant body of highly original, thoughtful, and idiosyncratic work across a wide variety of scales and project types, bringing his unique vision and commitment to craft to each of these projects. Among his most notable works are the Cistercian Abbey Church, Latorre Residence, Addison Conference and Theatre Centre, and the Temple Emanu-El Renovation and Expansion, all in the Dallas area.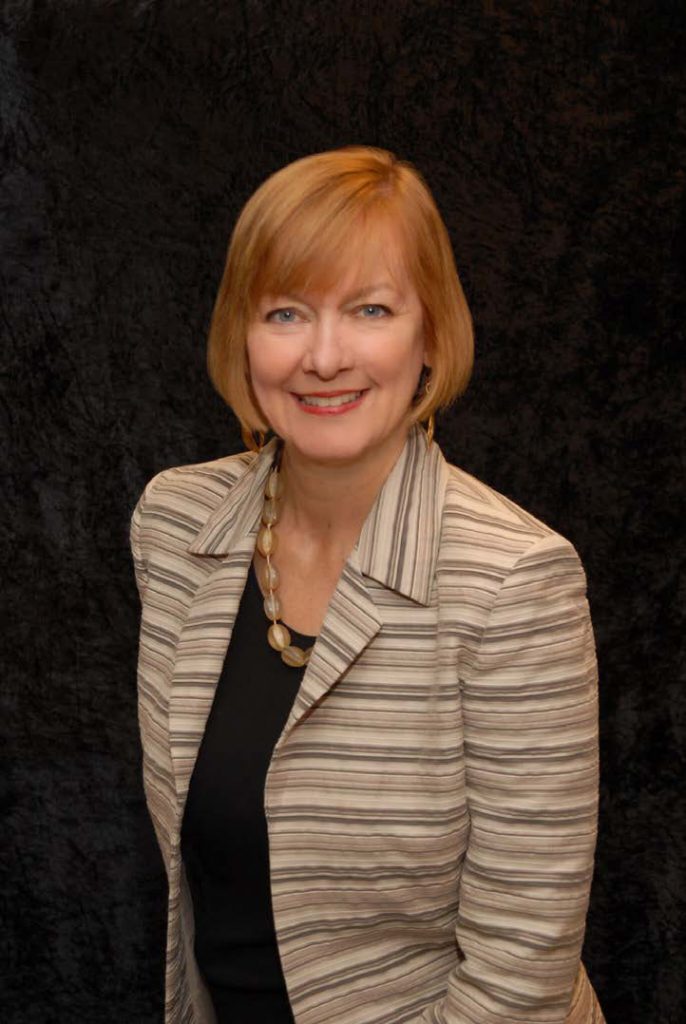 Award for Community Service in Honor of James D. Pfluger FAIA
Betsy del Monte, FAIA
Dallas
Betsy del Monte, FAIA, is a sustainability consultant with Cameron MacAllister Group and an adjunct professor at Southern Methodist University. Embodying the concept of "Citizen Architect," del Monte has been at the forefront of the sustainability movement for decades. She helped create the Dallas Green Code, has advocated for sustainable policy at the State of Texas, served as AIA's representative to the Global Climate Action Summit, and established the Graduate Program in Sustainability at SMU.
Award for Outstanding Educational Contributions in Honor of
Edward J. Romieniec FAIA
Patricia Belton Oliver, FAIA
Houston
Patricia Belton Oliver, FAIA, has served as dean of the University of Houston Gerald D. Hines College of Architecture and Design since 2010. During her tenure, Dean Oliver has instituted many new programs, including the Materials Research Collaborative, the Center for Sustainability & Resilience, and exchange programs in South America, Asia, and Northern Europe. Oliver's leadership has greatly increased the reputation of the college, propelling the curriculum, faculty, and students into the global arena.
Award for Young Professional Achievement in Honor of
William W. Caudill FAIA
Catherine Callaway, AIA
Houston
A senior associate at Kirksey Architecture, Catherine Callaway, AIA, is recognized for her talents as a designer, project manager, and community advocate. She presided over the purchase and build-out of the new Architecture Center Houston, and as AIA Houston president in 2017, she led the chapter's response to Hurricane Harvey, work that earned the component a presidential citation from AIA National. Callaway is currently on the steering committee for Houston 2020 Visions.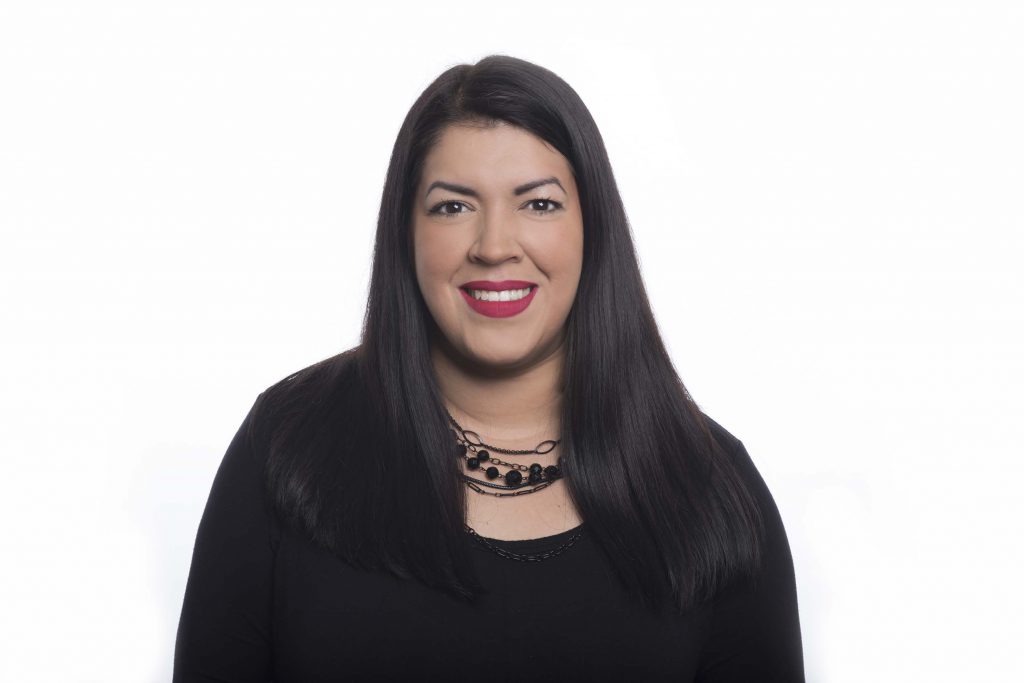 Associate Member of the Year
Sandra Montalbo, Assoc. AIA
San Antonio
Sandra Montalbo, Assoc. AIA, was trained in communications and sustainability before earning her M.Arch at UTSA in 2015. She is recognized for her research and writing on sustainability, including the AIA report "Habits of High-Performance Firms." Montalbo is on the working group developing San Antonio's Climate Action and Adaptation Plan, and on the USGBC Texas and NCARB Experience Advisory boards.
Award for Excellence in the Promotion of Architecture through the Media in Honor of John G. Flowers Hon. AIA
Mark Lamster
Dallas
Mark Lamster is the architecture critic for The Dallas Morning News and professor in practice at the UT Arlington College of Architecture, Planning and Public Affairs. His work covers topics across the state and reaches a national audience through his role as a contributing editor and writer for Architectural Review, Design Observer, and other publications. Lamster's writing has sparked much-needed design conversation and challenged the profession to advocate for smart, sensitive, community-focused design. His biography of Philip Johnson, "The Man in the Glass House," was published in November 2018.
Mentorship Award
AIA Dallas Young Professionals Network
Dallas
Founded in 2016, the AIA Dallas Young Professionals Network has already become the go-to platform for associates and new architects in the area seeking camaraderie and opportunities. Through outreach programs such as Success Teams and Architecture on Tap, the YPN is giving EPs a first-hand look at what AIA has to offer and underscoring the power of peer-to-peer mentorship.
Artisan Award
Bridge Projects
San Antonio
Bridge Projects is a collaboration of Stuart Allen and Cade Bradshaw that has worked with more than 30 organizations, including AIA San Antonio, Artpace, Overland Partners, and others, to create transformative art in a variety of media for San Antonio. Their projects focus on connecting people to environment and place and often include the community directly in their creation. The pair recently worked with Lake|Flato to create a mural for Confluence Park telling the story of the San Antonio River.
Artisan Award
Jim Thomas
Austin
Jim Thomas, owner of Thomas Studio & Foundry, has collaborated with architects for more than 30 years, providing an unparalleled level of craftsmanship for architectural art and details. An expert in working with metal, copper, and wood, Thomas has worked on the Texas State Capitol, replicating door hinges and other bronze details lost in a 1983 fire, as well as countless preservation projects, public memorials, and contemporary residences.
Artisan Award
Sebastian Construction Group
Dallas
Sebastian Construction has been associated with fine residential construction for over 70 years. Currently led by architect John Sebastian, son of founder George Sebastian, the firm's contracting work is described as "remarkable, best in class, and transformational" and is known for meticulous detailing, including exceptional stone work, millwork, paint finishes, and custom iron work.

Citation of Honor
Activate Houston Street
San Antonio
Activate Houston Street is a placemaking action plan between Centro San Antonio and the International Downtown Association focused on revitalizing the once-bustling retail and pedestrian thoroughfare. The city's efforts, including collaborations with AIA San Antonio and UTSA College of Architecture to engage the public, have yielded significant results: The street has been activated by a wide range of programming and pop-ups over the past two years and momentum keeps building.
Citation of Honor
Friends of the Katy Trail
Dallas
The Katy Trail is a 125-acre linear park running through the densest mixed-use and residential neighborhoods of Dallas. The nonprofit Friends of the Katy Trail created the private-public partnership and raised the capital funds that made the project possible, and have continued to maintain the amenity for the past 25 years. Their work established a model for subsequent partnerships, such as Klyde Warren Park, that have transformed Dallas into a national urban destination.
Citation of Honor
Under 1 Roof
San Antonio
Under 1 Roof is a visionary housing stabilization program established by District 1 City Councilman Roberto Treviño, AIA, in 2015 with the goal of assisting people to age in place while preserving their homes. The initiative started as a sponsored paint program, but Treviño counseled the city to instead focus on the most important building system in an occupied home: the roof. The program has replaced 460 residents' roofs with energy-efficient, high-reflectance roofs, resulting in lower utility bills and helping to mitigate the heat island effect in the city's core, among other benefits.
Honorary Membership
Mary Brinegar
Dallas
As president and CEO of the Dallas Arboretum for over 20 years, Mary Brinegar transformed the once-underfunded local public attraction into an internationally acclaimed preeminent public garden drawing more than one million guests annually. Having a great appreciation for the value of good design, Brinegar has worked with many architects and other designers to restore historic structures in the park and create new environments to elevate the public's experience.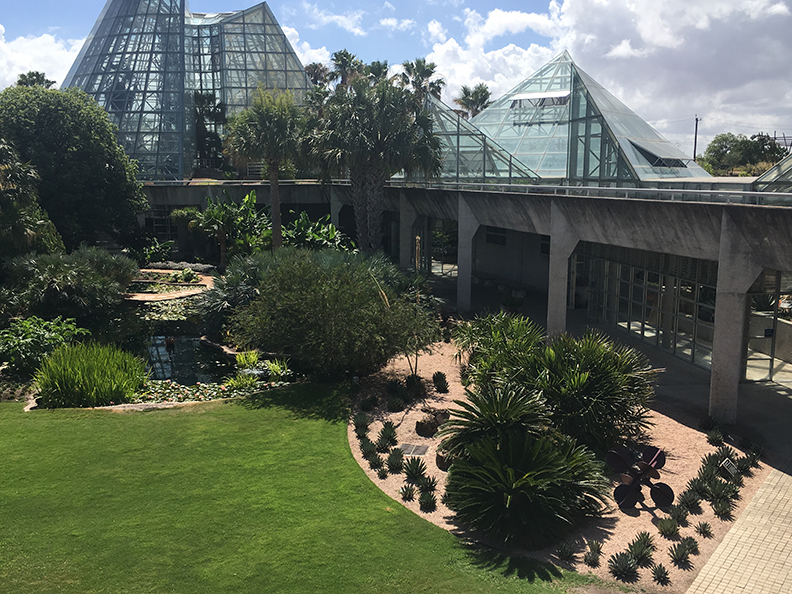 25-Year Award
Lucile Halsell Conservatory
San Antonio
The Lucile Halsell Conservatory at the San Antonio Botanical Garden was designed by Argentine architect Emilio Ambasz in partnership with Jones & Kell, now Muñoz & Company. It opened with great fanfare in 1988, its futuristic glass structures garnering several prestigious awards. With five separate conservatories linked with a central courtyard and buildings integrated into the landscape, the project revolutionized greenhouse design and continues to celebrate human connection to the plant world.