Flutes & Reeds
Kaza Concrete
kaza.com
Kaza Concrete's new tile design is a contemporary take on the architectural motifs of fluting and reeding, the concave and convex ribbed surfaces that were usually applied to columns, pilasters, and walls. New York City-based designers GRT Architects created a collection of cast concrete triangular tiles overlaid with a subtle, triangular matrix. The tile family consists of four individual designs in a 7.9-in. x 6.9-in. size that can be rotated individually to create a range of patterns.
---
Rockfon Island Wall System
Rockfon
rockfon.com
The Rockfon Island Wall System is ideal for open-plan offices, lobbies, atriums, reception areas, and banquet halls. The wall panels are tested to achieve a Noise Reduction Coefficient as high as 1.15 and contain up to 41 percent recycled content. The smooth, white surface provides high light reflectance (0.86 LR) and light diffusion, and the stone wool material is inherently resistant to water, moisture, fire, mold, and other harmful microorganisms.
---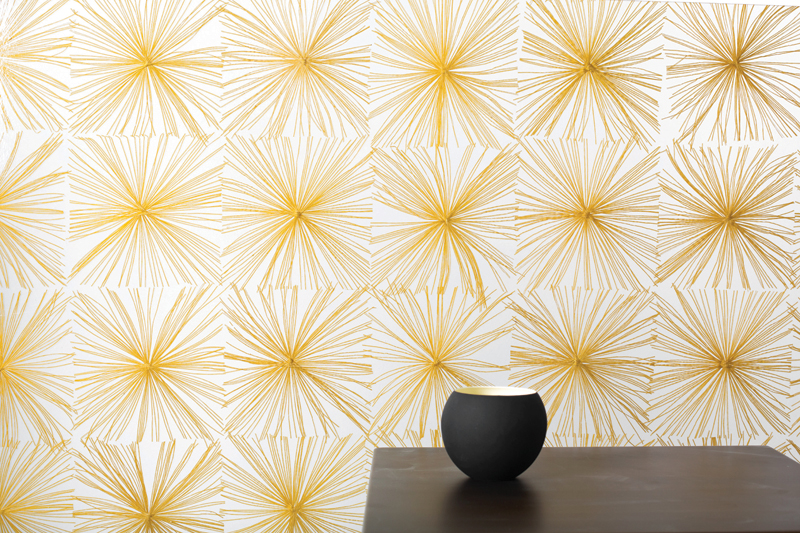 Full Circle Program
3form
3-form.com
3form has added new patterns to the company's Full Circle program, which pursues social, environmental, and economic initiatives that impact artisan communities across the globe. The newest addition to the collection was launched with a home textile company based in Magelang, Indonesia that specializes in the manufacturing and export of interior products such as wall coverings, sunshades, and rugs made from natural fibers. The artisans used string in four new patterns — Gild, Glint, Savu, and Nilo — available in a range of 3form products including Varia Ecoresin.
---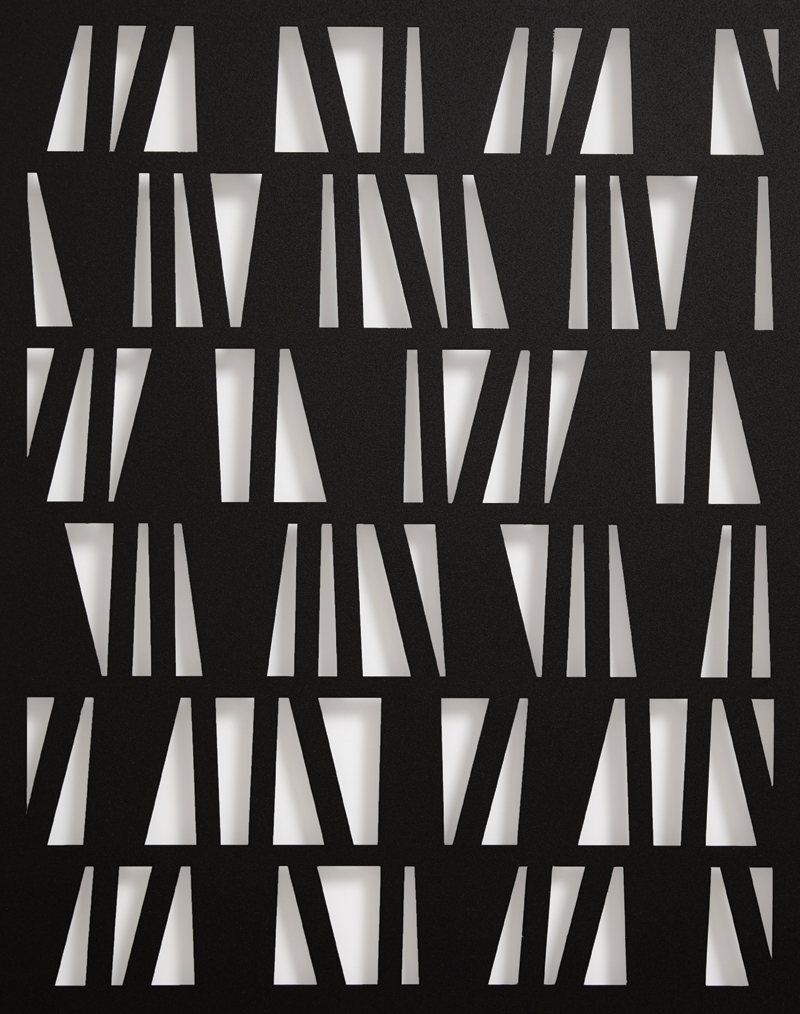 Werkstätte Series
AJK Design Studio
ajkdesignstudio.com
This new series of customizable, laser-cut, decorative metalwork for wall panels, room dividers, sliding doors, and grilles pays tribute to Josef Hoffman and Koloman Moser's Wiener Werkstätte, a community of artists in fin de siècle Vienna. Suited for residential, workplace, hospitality, or public spaces, the series is available in three patterns in a choice of five laser-cut metals, seven finishes, and a range of colors. The patterns were inspired by various motifs from the Austrian artist community, including Hoffman's textiles.
---
EchoLine
Kirei
kireiusa.com
EchoLine, Kirei's newest EchoPanel product series, curbs acoustic imbalances and features a simple, linear pattern that adds subtle dimension. Straightforward to install on flat or curved surfaces, EchoLine is also tackable, for a multipurpose solution in office spaces or educational facilities. Made from recycled plastic bottles, EchoLine comes in four different linear patterns in all 20 EchoPanel colors. The panels may be wall-, ceiling-, or surface-mounted using construction adhesive or mechanical fasteners.
---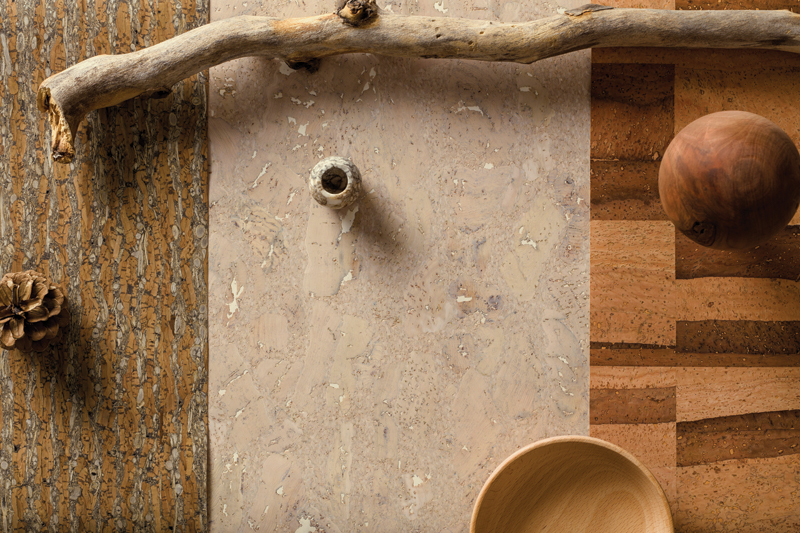 Cork Wall Coverings
Wolf-Gordon
wolfgordon.com
Wolf-Gordon has expanded their offering of natural materials with eight new cork designs for wall coverings and upholstery. The collection uses all parts of the cork bark, including residual elements, to form intricate designs including a patchwork of cork bands, a mix of cork shavings and pieces reminiscent of terrazzo flooring, organic vertical stripes, and a dense midnight blue colorway. The wall coverings feature a Class-A fire rating, provide mildew and rot resistance, and act as a natural insulator with acoustical properties.