Ten Texas architects are among the 115 AIA members elevated to the College of Fellows this year. This prestigious honor is awarded to individuals who have made significant contributions to architecture and society on a national level, and only about three percent of AIA's more than 91,000 members hold this distinction. The new class of Fellows will be recognized at an investiture ceremony on June 7, as well as at the annual Texas Trailbreak Reception, both happening in Las Vegas at the AIA Conference on Architecture 2019.
Congratulations to the newest Texas Fellows!
Norman R. Alston, FAIA
AIA Dallas
Norman Alston saves historic buildings by integrating them into the urban fabric while creating a wider culture of preservation that embraces the unique character of the community's architectural legacy. After 10 years of doing what he refers to as "normal" architecture, he founded Norman Alston Architects and has devoted the rest of his 40-year career to the protection, preservation, and restoration of Texas' rich architectural heritage. Alston also saves historic architecture in his free time, through organizations such as Preservation Dallas and Fair Park First, a nonprofit he helped found focused on managing and restoring the National Historic Landmark.
Peter Brown, FAIA
AIA Dallas
Peter Brown is an international leader in creating learning environments that are better connected to their environment, more deeply established in their communities, and able to anticipate the human needs of students as they expand their understanding of self, others, and the world. Brown spent 12 years developing program-driven design processes for Perkins+Will, ultimately becoming the firm's global leader of K-12 education. He now leads an independent practice and provides expertise to organizations seeking thoughtful responses for school facilities. His firm is currently engaged in an international design effort to create the first global network of schools.
Robert Bullis, FAIA
AIA Dallas
Bob Bullis is senior vice president at HKS in Dallas and adjunct professor at UT Arlington's College of Architecture, Planning, and Public Affairs. He is recognized for galvanizing his city's successful grassroots movement opposing the Trinity River Tollway, which established AIA Dallas as a respected leader of regional urban design debate and a nationally recognized model for component advocacy. Bullis has also strengthened the chapter's public outreach, member services, finances, and efforts to recruit the next generation of leadership.
Pete Ed Garrett, FAIA
AIA Houston
A partner at Studio RED Architects, Pete Ed Garrett has devoted the past 40 years to developing technical innovations for performing arts and assembly spaces. Garrett began his career in the early 1980s, a pivotal time for theater design, and he quickly became a go-to assembly expert nationally. He designed the first IMAX 3D Theatre in the U.S. and the Terminator 2: 3D at Universal Studios Theme Park. He also led the design team that converted a basketball arena into Houston's Lakewood megachurch, and the award-winning renovation of the Alley Theatre.
Anzilla R. Gilmore, FAIA
AIA Houston
Anzilla Gilmore is profoundly changing the face of the profession by improving how minorities engage the discipline. Her involvement in NOMA at the national level greatly invigorated the organization, with membership doubling in only two years while she was serving as the national membership chair. Gilmore is also recognized for founding the Houston chapter of NOMA, rebuilding and dramatically expanding the Architects Foundation national scholarship programs, and establishing the foundation's Diversity Scholars Mentorship Program. She is the first female African American registered architect in Houston and is the assistant director for project management and engineering at Rice University. Gilmore currently serves as the chair of the AIA National Ethics Council.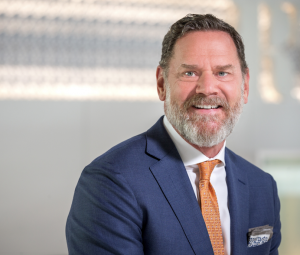 Jeffrey J. Gunning, FAIA
AIA Dallas
Jeff Gunning is senior vice president at CallisonRTKL and a leader within the retail/mixed-use design community. He was a founding member of the AIA Retail Entertainment Knowledge Community's advisory board and has logged over 40 engagements with the Urban Land Institute and International Council of Shopping Centers. He also conducts "Retail of the Future" research aimed at helping clients predict how retail design must evolve in line with the customers and communities it serves. Gunning's passion for retail design was sparked by a semester in London, so in addition, he works to increase study abroad opportunities for architecture students.
Tushar Gupta, FAIA
AIA Houston
Tushar Gupta is a design principal with EYP and managing principal of the firm's Houston office. He is also president of the AIA Academy of Architecture for Health. Gupta has dedicated his career to creating a new generation of health facilities that focus on promoting well-being for patients, comforting spaces for families, and supportive workplaces for caregivers. His projects, such as the Jersey Shore University Medical Center Transformation, have garnered international honors and landed him on both the Building Design+Construction magazine and Houston Business Journal's 40 Under 40 lists (in 2011 and 2012, respectively).
Darren L. James, FAIA
AIA Dallas
Darren James focuses his time and talent as an architect on transforming communities through design, leadership, and civic engagement. He is president and COO of KAI Texas and has led many of the firm's educational projects, including San Antonio's Sam Houston High School and Dallas' Billy Earl Dade Middle School. James is board president for Fair Park First, chair of the Dallas Black Chamber of Commerce, and a board member of the Dallas Citizens Council. He also serves on the boards of the Trinity Park Conservancy, Visit Dallas, the Regional Black Contractors Association, and the Dallas Regional Chamber.
Mark Schatz, FAIA
AIA Houston
Mark Schatz leads m + a architecture studio, an award-winning design-build firm producing uncompromising yet broadly accessible work. Schatz's process-based and exploratory design solutions range from furniture and domestic-scale projects to small commercial buildings and interiors. This model has allowed m + a to bypass the inertia of the typical construction process, letting Schatz serve a broader client base with ongoing experimentation and design development. Schatz says that in reflecting on his practice, the following quote by Neko Case comes to mind: "I really love the Eiffel Tower, but I have popsicle sticks, so I have to make my Eiffel Tower out of popsicle sticks rather than steel, but I'm still going to make an Eiffel Tower."
Bart Shaw, FAIA
AIA Fort Worth
Bart Shaw is principal of Ibañez Shaw Architecture. He is recognized for creating architecture of striking conceptual clarity. His projects, described as an embodiment of aspiration, reach beyond architecture to encompass notable works of public art and product design. Shaw's dedication to craft and use of available fabrication technology are the foundation of projects that manifest with clarity, and his intimate involvement in making and prototyping allows for the interactive development of material and idea. The buildings, interiors, public art, or design objects each harmonize a chorus of design and fabrication issues to present powerful conceptual design.