The Texas Society of Architects is pleased to announce our 2018 Honor Award winners! This program recognizes exceptional members, firms, individuals, and organizations for outstanding achievements in support of the profession of architecture, the built environment, and quality of life in Texas. Recipients will be spotlighted on the TxA website and social media in the coming months. They will also be recognized at various events during our 79th Annual Conference and Design Expo, happening on November 8–10 in Fort Worth. Congratulations to all the honorees!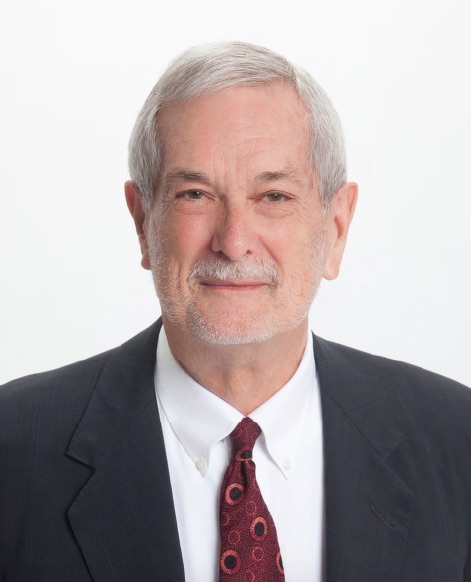 Medal for Lifetime Achievement in Honor of Llewellyn W. Pitts FAIA
Philip C. Henderson, FAIA
Dallas
A visionary architect and urban planner, outstanding civic leader, author and professor, Philip Henderson has been improving Texas spaces for over 50 years. He was a partner at the firm of Pratt, Box & Henderson, whose design legacy was recently recognized with a major symposium by Docomomo North Texas, and later a sole practitioner focused on institutional and commercial architecture, mixed-use, and master planning. Henderson also co-founded, and for decades led, the Oak Lawn Forum and the Friends of the Katy Trail, which served as a model for recent public-partnerships that have transformed the city of Dallas.
"A practicing architect of sensitivity and great distinction….Besides achievement as a designer, he has given himself unflaggingly and quietly to the community at large as an advocate for a more civil, orderly, and beautiful city."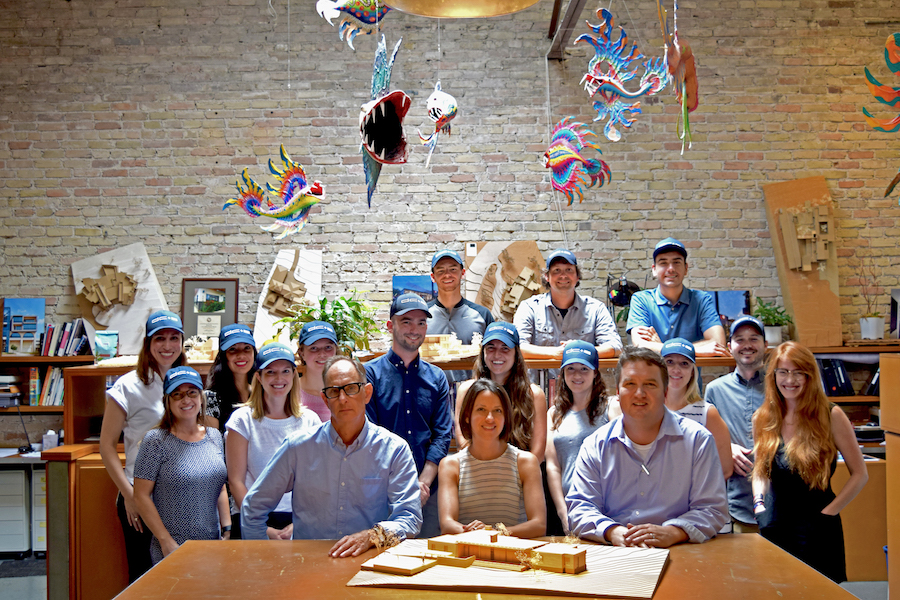 Architecture Firm Award
Dick Clark + Associates
Austin
Dick Clark + Associates has shaped the Austin community for nearly 40 years. Founded by the late Dick Clark, FAIA, DC+A started out in residential design, branching into commercial projects in the 1990s. The firm's fingerprint is seen throughout Austin, especially downtown, where they have completed more than 70 projects and pioneered the way in making the core of the city a vibrant place to explore, relax, and live. DC+A's award-winning restaurant designs have defined the comfortable ambiance for which Austin is known, and their modern residences seamlessly blend elegant design with the Hill Country landscape and spirit.
"Dick had a Will Rogers-like personality which conveyed a magical ability to listen and instill enthusiasm for creating places that celebrate life itself. His secret weapon in his quest for beauty was his capacity to make everyone like him….Dick's passion for architecture lives on through his firm."
O'Neil Ford Medal for Design Achievement
David Lake, FAIA, and Ted Flato, FAIA
San Antonio
David Lake and Ted Flato, both native Texans, met while working at O'Neil Ford & Associates in San Antonio and founded Lake|Flato in 1984. Now a renowned regional firm known for its sustainable modern designs and their engagement with the natural environment, Lake|Flato has received more than 270 design awards, including 11 Top Ten Green Project Awards from the AIA Committee on the Environment, and was recently named one of the Ten Most Innovative Architecture Firms in the World by Fast Company.
"Starting in the 1920s and continuing up to the present day, regional modernism has evolved an architectural language for the state of Texas. For the past 34 years David Lake and Ted Flato, more than any other architects, have codified that language, broadened and refreshed its expression, opened it to a wider range of building types, and advanced it artistically."
Award for Community Service in Honor of James D. Pfluger FAIA
James R. Nader, FAIA
Fort Worth
Through Partners for Sacred Places, James Nader has had an immeasurable impact on the preservation and improvement of historic houses of worship throughout Texas. He founded both the organization's regional office and its Texas Sacred Places Project, which collaborates with the schools of architecture and state historical commission to document information about historic sacred places in the state and the current realities they face. Nader's creative interpretation of how architects can serve society has generated opportunities to contribute significantly to the public good.
"James is a man of such high character and integrity that whatever he is involved in will not only be successful, but more importantly, will reflect his beliefs and commitment to helping others."
Award for Outstanding Educational Contributions in Honor of
Edward J. Romieniec FAIA
Nonya Grenader, FAIA
Houston
Nonya Grenader is Professor in Practice at the Rice University School of Architecture, where she has taught since 1994, and served as associate director of the Rice Building Workshop for two decades. Grenader has always believed that teaching and practice complement each other, and she focuses on residential and adaptive re-use projects in both her teaching and professional work. Throughout her 40-year career, she has inspired countless individuals through her instruction and example, consistently reaching out to the architectural community to expand the professional horizons of her students.
"Nonya is a treasure. She's a practicing architect who is greatly knowledgeable about architecture and art, and it shows. At the same time, she is genuinely interested in each student's interpretations of things she may have spent years studying. I've never had a teacher who is as interested in what her students have to say. It's as if she likes learning from us as much as we enjoy learning from her."
Award for Young Professional Achievement in Honor of
William W. Caudill FAIA
Connie G. Rivera, AIA
Corpus Christi
As intern associate director for AIA Corpus Christi, Connie Rivera helped develop many of the chapter's longstanding programs, such as Code Academy and the Architectural Academy for high schoolers. As executive director, she grew and strengthened the chapter as a resource for professionals and the community. She also served on the AIA National Task Force for Component Excellence and brought the architect's perspective to the table on numerous advisory committees for the city.
"Connie doesn't sit back and wait for opportunities to help. She throws herself into architecture and service to her community….Recently, she threw herself into the recovery effort from Hurricane Harvey. Connie does not miss these opportunities to give back — to her peers and to the region."
Associate Member of the Year
Victoria Scott Carpenter, Assoc. AIA
Austin
After graduating from The University of Texas at Austin School of Architecture, Victoria Scott Carpenter hit the ground running. She joined the AIA Board as a student liaison in 2016, has organized a campaign to highlight Missing Middle housing as an educational component of the AIA Austin Homes Tour, and chairs the chapter's Emerging Professionals Committee. She is also part of the group of architects advising the City of Austin on CodeNEXT.
"Victoria has one of the most positive personalities I have encountered in many years of teaching. She is always focused and organized. She is always ready to help manage any kind of project. She gets things done. I would say to anyone that comes across her: Try to work with her."
Mentorship Award
Johnny W. Cotten, AIA
Corpus Christi
Johnny Cotten has shared his time and talent with AIA Corpus Christi for more than 50 years. As a mentor, he has shared his joy and enthusiasm for his work not only those employees who were fortunate to pass through his firm, but scores of junior and high school students who participated in his "So You Want to be an Architect" and Architectural Summer Academy programs, and the emerging professionals pressing toward licensure involved in the chapter's "Intern Roundup" as well.
"The memory of being in awe of his talent and my appreciation for his kindness and the amount of time he spent sharing the details of a project and the nuances of his work is as clear as if that was yesterday."
Mentorship Award
Women in Architecture Houston
Women in Architecture Houston has set the bar for creative, engaging, and effective programming for mentorship and development of women and men in the fields of architecture, design and construction. The committee's work has created vital new connections between professionals at all stages of their career, and with the community. They also developed the extremely successful Women in Architecture exhibition, which has traveled across the country educating people on the contributions of women in architectural history.
"I don't know that AIA Houston has ever seen so much energy and enthusiasm behind the work of one committee or so many you members who have professed to getting so much value from a single committee."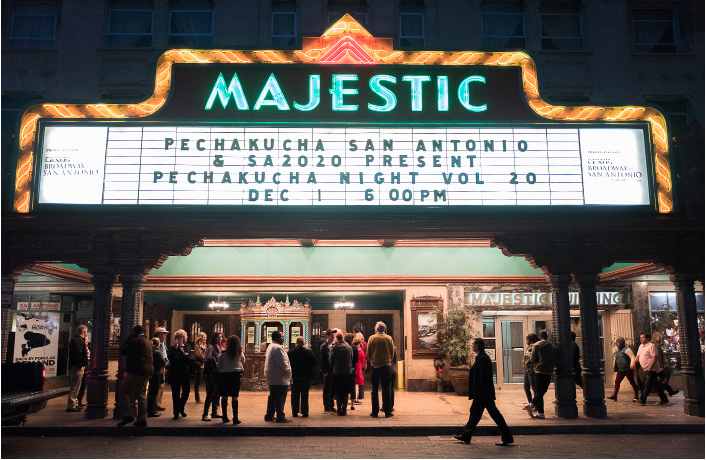 Award for Excellence in the Promotion of Architecture through the Media in Honor of John G. Flowers Hon. AIA
PechaKucha San Antonio
San Antonio's edition of the global phenomenon known as PechaKucha was started in 2011 by a group of dedicated visionaries and has hosted 30 editions over the past seven years. The presentation style (with 20 slides shown for 20 seconds each) and a line-up of well curated speakers are characteristic of these events, but the San Antonio organizers, led by Vicki Yuan, AIA, jumped at the opportunity to add place as a variable, connecting attendees to important community gathering spaces and unexplored neighborhoods.
"Evenings spark conversations about the way history, environment, personal experiences, and circumstance create a place and a culture. What better way to present issues that drive good architecture and how architects think about the world."
Artisan Award
Brent Hull
Fort Worth
Brent Hull's lifelong passion and commitment to architectural millwork and historic restoration have contributed to the built environment of Texas for the past 25 years. In that time, he has collaborated with architects, designers, contractors, and building owners to rehabilitate and restore over 50 historic buildings in the state. Much of his work has been done in nationally recognized historic county courthouses, helping to preserve this piece of Texas' irreplaceable architectural history.
"I have witnessed Brent balance a modern practical approach to maintaining the integrity of period-relevant design and client needs, a skill that often eludes those practitioners that fail to truly embrace a living knowledge and desire to honor both the period and the client."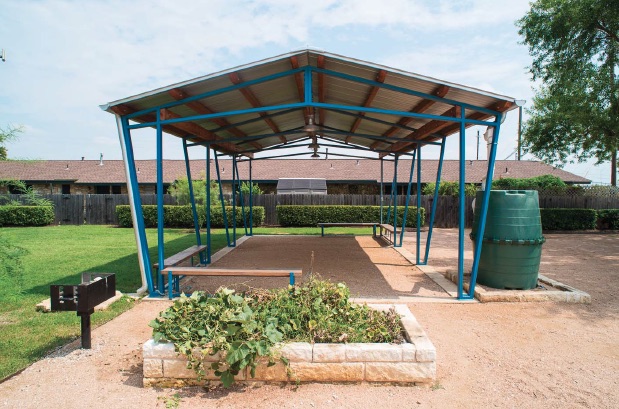 Artisan Award
Hatch Workshop
Austin
Hatch Workshop expertly crafts artistic and functional pieces in sustainably sourced wood and steel, such as the wooden benches along Lady Bird Lake, and coffee tables for the Austin Central Library made of locally sourced pecan. Founder Andrew Danziger and lead designer Spencer Cook are trained as architects, which allows the company to communicate well with architects and understand the language of architectural tools and technology. The firm also gives back, offering pro bono services to nonprofit organizations, university students, and AIA Austin.
"From his personal, poetic red swing project, to a children's playground, or a hundred 'modern farmhouse' tables…Andrew brings his impeccable integrity, skills, and generous spirit to each and everything he touches."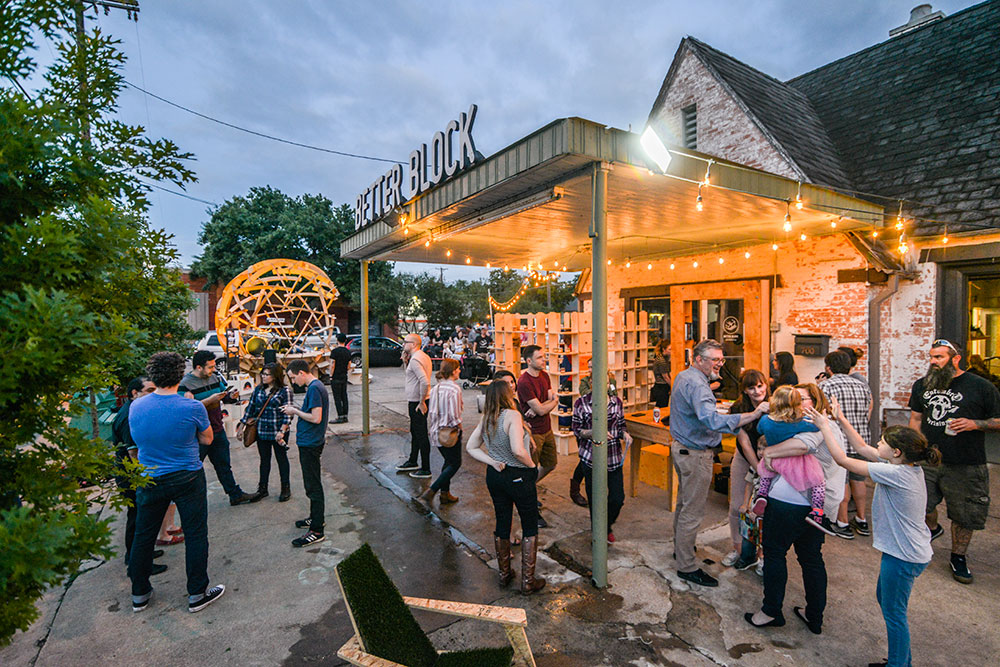 Citation of Honor 
Better Block Foundation
Dallas
Better Block Foundation is a nonprofit that educates, equips, and empowers communities and their leaders to reshape and reactivate built environments to promote the growth of healthy and vibrant neighborhoods. Through six key activities, including Wikiblock, a toolkit of easy-to-assemble 3D printed street interventions, the group encourages citizens to generate ideas of ways to fix up their neighborhoods themselves, instead of waiting for the red tape to clear.
"The work Better Block has done has spread around the country, but their home is in Dallas. Their headquarters are in an old garage that I own on Davis Street. From it, they…dream up the next set of tools to give to communities so they can make their own change."
Citation of Honor 
Friends of Tandy Hills Natural Area
Fort Worth
Friends of Tandy Hills cares for the 160 acres of indigenous prairie located in the heart of Fort Worth. Through its enduring stewardship and educational initiatives, this group of volunteers has increased awareness of the importance of protecting and preserving fragile natural areas and has given visitors and naturalists from across the region the opportunity to experience how this land appeared before development transformed it.
"The unique prairie remnant found there is but a rare Texas jewel worthy of protecting, scientifically investigating, and significantly expanding."
Citation of Honor 
San Pedro Creek Culture Park
San Antonio
San Pedro Creek Culture Park transformed a once blighted, channelized creek into a dynamic urban linear park. The project restored the natural habitat, reclaimed 30 acres from the 100-year floodplain, and improved water quality in the downtown watershed. It also integrated art from prominent San Antonio artists to tell the story of the community.
"Great cities have great downtown areas, and I truly believe the San Pedro Creek Culture Park is the type of project that will transform the standard of San Antonio's future urban and environmental development endeavors."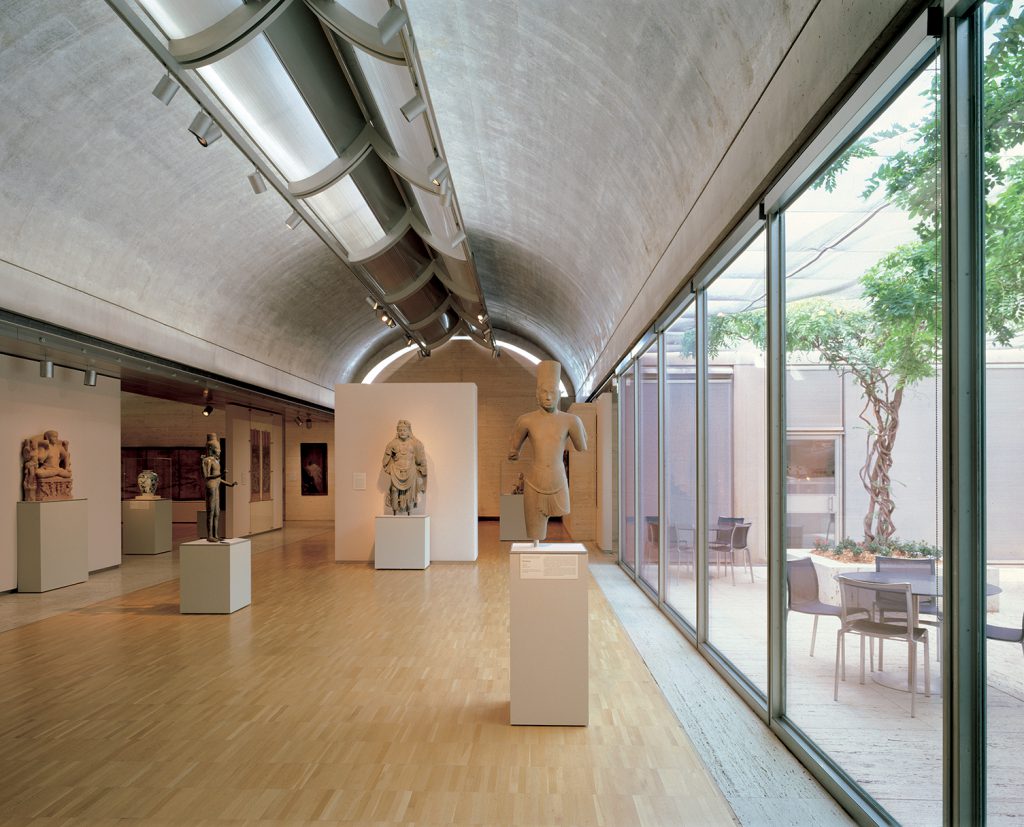 Citation of Honor 
Kimbell Art Foundation
Fort Worth
The Kimbell Art Foundation owns and operates the Kimbell Art Museum, an extraordinary collection of Asian, non-Western, and European Art housed in renowned works by Louis Kahn, who designed the 1972 building, and Renzo Piano, architect of the 2013 expansion. The visionary stewardship of the Foundation, with its unwavering commitment to architectural and artistic excellence, has brought an international spotlight to the city of Fort Worth and to Texas.
"The legacy of Kay and Velma Kimbell and the Kahn and Piano masterpieces are in good hands, with the Foundation fully capable and embracing the weighty responsibility and stewardship of such priceless treasures."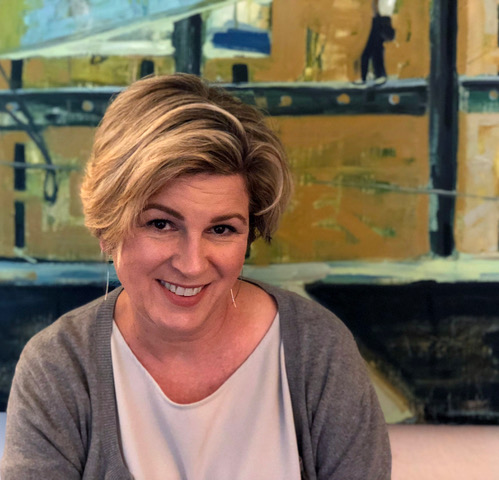 Honorary Membership
Canan Yetmen
Austin
Canan Yetmen is an extraordinarily gifted writer and communicator who has spent her career understanding and translating the work of architects. Through her work at TxA, architectural journalism, and as a novelist, she has played a remarkable role in promoting the profession and the importance of architecture in society to a wider audience. She has also made significant contributions to the careers of many celebrated architects in Texas and beyond as an editor and consultant on AIA Fellowship applications.
"If TxA is the voice of Texas architecture, then Canan is our megaphone. She directly amplifies the Society's voice with her writing, helping Texans and the world comprehend and appreciate the work of Texas architects."
25-Year Award
Pennzoil Place
Houston
Upon its completion in 1976, Pennzoil Place was hailed as "Houston's Towering Achievement" and the "Building of the Decade" by New York Times architecture critic Ada Huxtable. The building was designed by Philip Johnson and John Burgee with the Houston firm S.I. Morris Associates and catapulted developer Gerald D. Hines to national prominence as a patron of adventurous and profitable architecture.
"Pennzoil Place is in many ways a defining building for Houston — daring, creative, innovative, and enormously profitable. Unaltered since the day it opened, it is a treasure of modern architecture."