On August 3, the Texas Society of Architects announced its 2017 Honor Award winners. These awards recognize exceptional members, firms, individuals, and organizations for outstanding achievements in support of the profession of architecture, the built environment, and quality of life in Texas. Recipients will be recognized at various events during TxA's 78th Annual Conference and Design Expo, happening on November 9-11 in Austin. 
Medal for Lifetime Achievement in Honor of Llewellyn W. Pitts FAIA
Lawrence W. Speck, FAIA, Austin
Renowned design architect, esteemed academician, and legendary proponent of the power of architecture, Larry Speck has made an indelible mark on the profession and on the built environment of Texas and beyond. Speck is a senior principal at Page and a professor at The University of Texas at Austin School of Architecture; he has also served as dean of the school, TxA president, and chair of the AIA Jury of Fellows. In these various roles, he has advanced the profession, worked to increase its prominence in American culture, and been as a generous mentor and an inspiration to other architects and emerging professionals — all while consistently designing thoughtful, elegant, enduring works of architecture.
Notable projects designed by Speck include the Austin Convention Center and Expansion, Austin-Bergstrom International Airport, the new Dell Medical School and master plan, and the architecture of Houston's Discovery Green and Buffalo Bayou Parks. He is also known for his iconic courses at UT, including "Architecture and Society" and "Creative Problem Solving," which have given thousands of students from across all disciplines an opportunity to develop an appreciation for the built environment and how architecture can transform lives.
Architecture Firm Award
Corgan
Corgan is a leading international design firm with a rich legacy of designing great buildings throughout Texas and internationally. A studio-based firm comprised of six award-winning studios — aviation, commercial, critical facilities, education, healthcare, and interiors — its designs are experienced by millions across the state every day. Corgan's reputation is one of deep technical expertise combined with great service to their clients, their people, and the community. The firm also has decades of supporting nonprofit organizations and a history of leadership and service to AIA.
Texas projects include Dallas Love Field, DFW International Airport Terminal D, Parkland Hospital, and Dallas City Performance Hall, as well as headquarters and operations centers for corporations like American Airlines, Toyota, State Farm, and Charles Schwab. Corgan is also a leader in sustainability, with a portfolio that includes the first net zero energy consuming school in Texas and the first greenfield data center awarded LEED Gold certification worldwide.
Award for Community Service in Honor of James D. Pfluger FAIA
Jim Susman, AIA, Principal and President,
STG Design, Austin
Award for Outstanding Educational Contributions in Honor of Edward Romieniec FAIA
Nichole Wiedemann, AIA, Associate Professor, The University of Texas at Austin School of Architecture, Austin
Award for Young Professional Achievement in Honor of William W. Caudill FAIA
Jesse Hager, AIA, Founder/Architect, CONTENT Architecture, Houston
Associate Member of the Year
Jack Murphy, Assoc. AIA, Houston
Award for Excellence in the Promotion of Architecture through the Media in Honor of John G. Flowers Hon. AIA
Columns Magazine, A Publication of AIA Dallas
Luis Ayala, AIA, Design Director, Gensler Houston,
Photographer
Artisan Award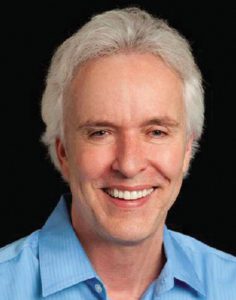 Don Crowell, Crowell Builders
Citation of Honor
Dallas Arts District
Honorary Membership
Peter DeLisle, Hon. AIA Dallas